Bora Bora Weddings and Honeymoons
"In dreams and in love there are no impossibilities."
— Janos Arnay
Begin the first day of the rest of your lives together at The St. Regis Bora Bora Resort, a breathtaking location for a destination wedding or honeymoon. We offer a range of tailored amenities to enhance your special day in Bora Bora, including an exclusive Bridal Boutique, which showcases a range of artfully designed wedding attire. We also offer Brides and Grooms access to a full-time Wedding Planner who will ensure that your special day in Bora Bora is absolutely flawless.
The Bridal Boutique
Overlooking our serene lagoon, The Bridal Boutique is a comprehensive destination for your Bora Bora wedding. Browse our curated selection of wedding attire and meet with your dedicated Wedding Planner in our airy, spacious lounge. Open daily from 9am until 4pm.
Bespoke Wedding Planning
A team of full-time Wedding Planners will coordinate every aspect of your celebration with discreet attention to detail and a warm understanding of your unique wishes. From your first contact with our Resort to your last goodbye, our Wedding Planners will provide tailored, step-by-step advice and assistance, ensuring that you're able to savor each and every moment of your Bora Bora wedding.
Plan ahead by contacting our team of Wedding Planners at weddings@stregisborabora.com. Or simply visit our Bridal Boutique when you arrive and let us guide you through every step of your destination wedding that is certain to be unforgettable when experienced on the magical island of Bora Bora.
You can also have a look at our past weddings and stories on our dedicated Facebook page.
For more information begin with the Weddings Request for Proposal found here.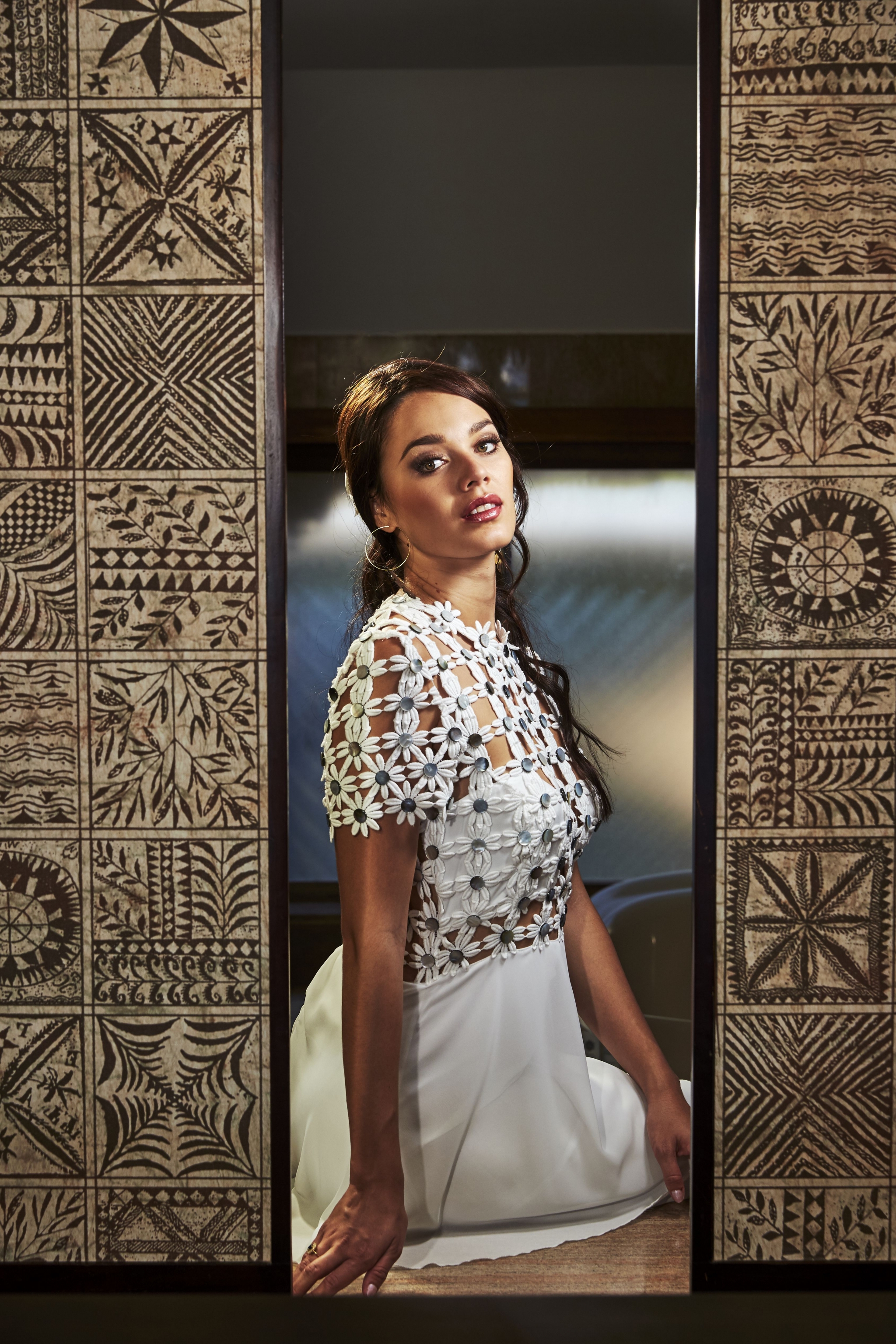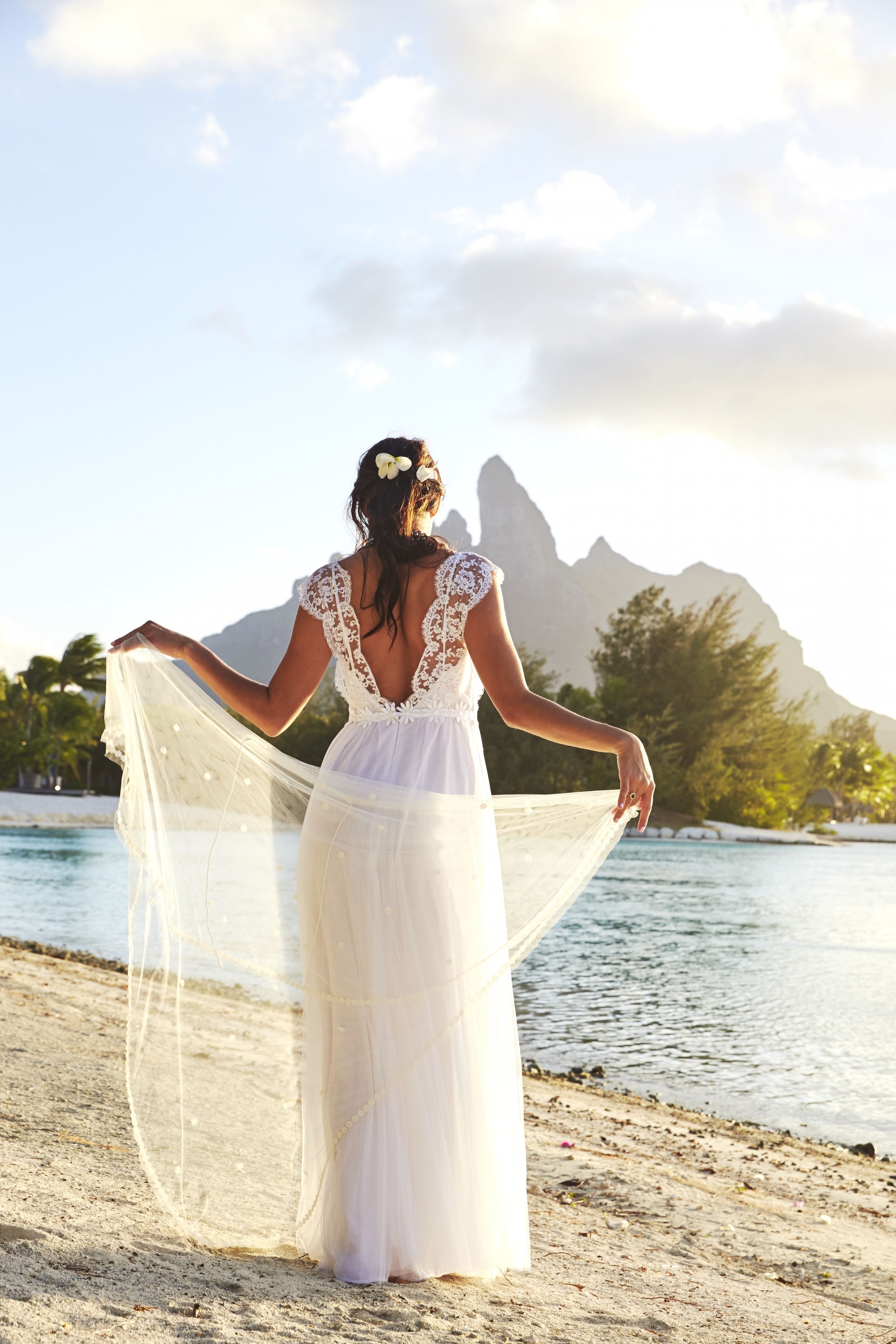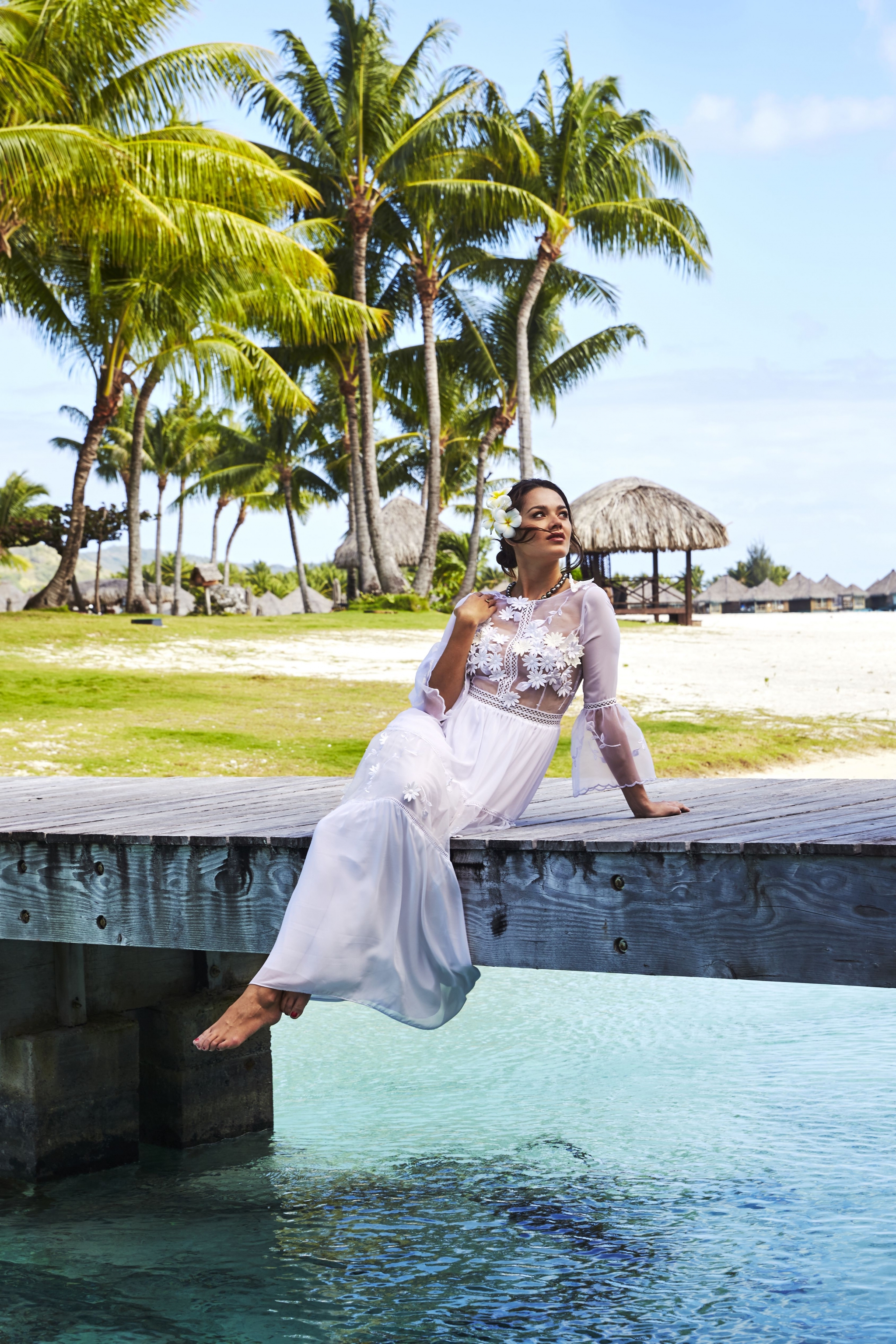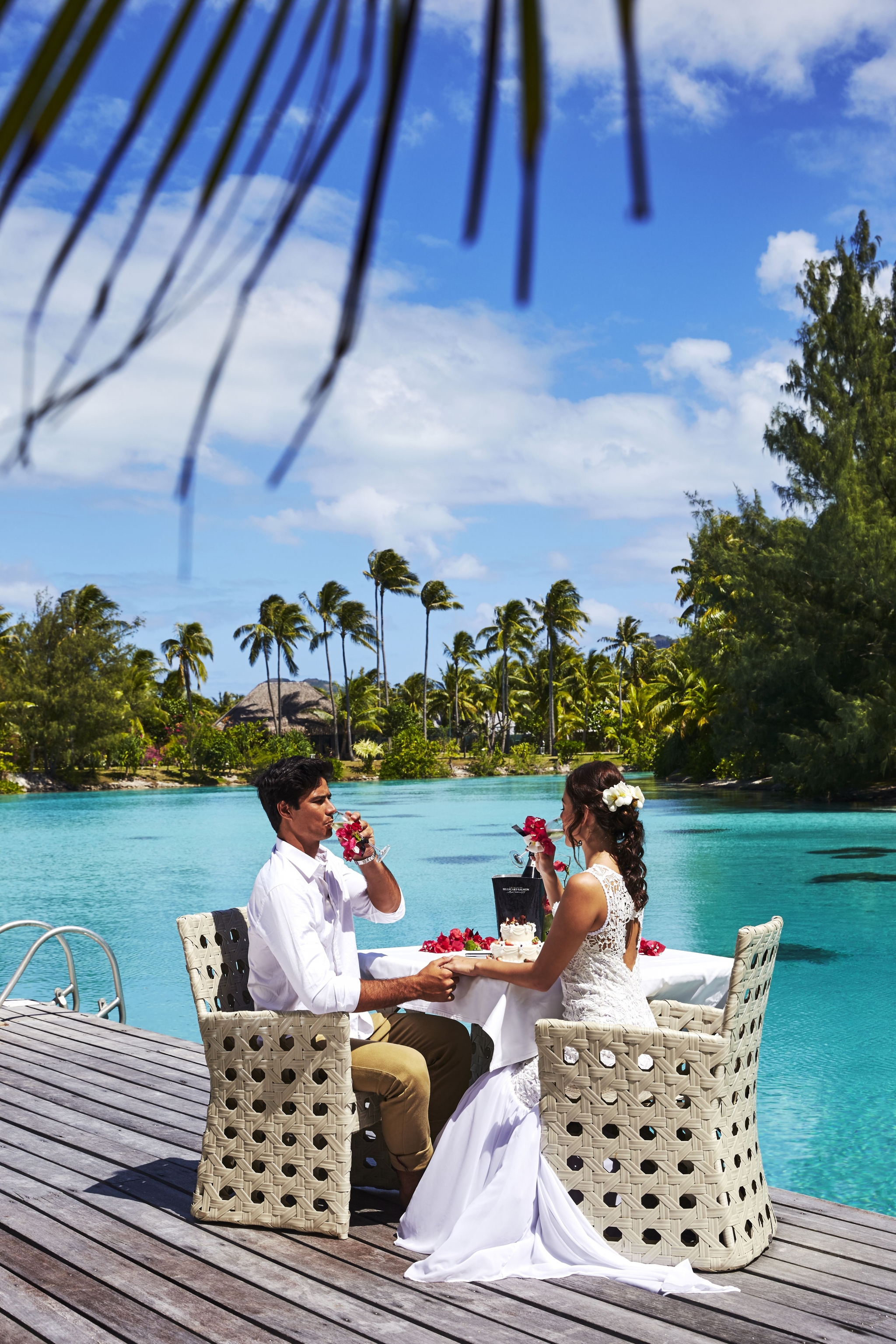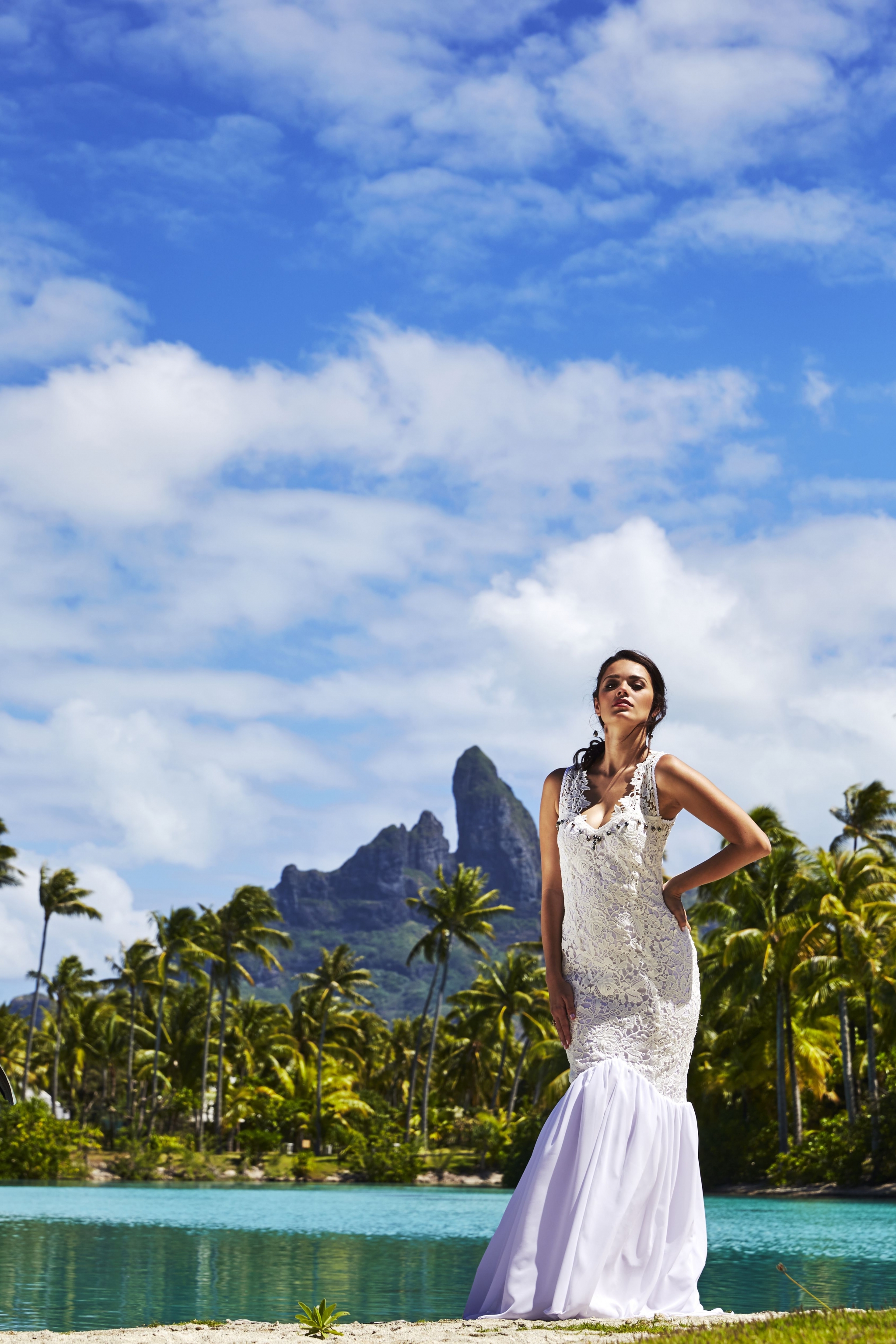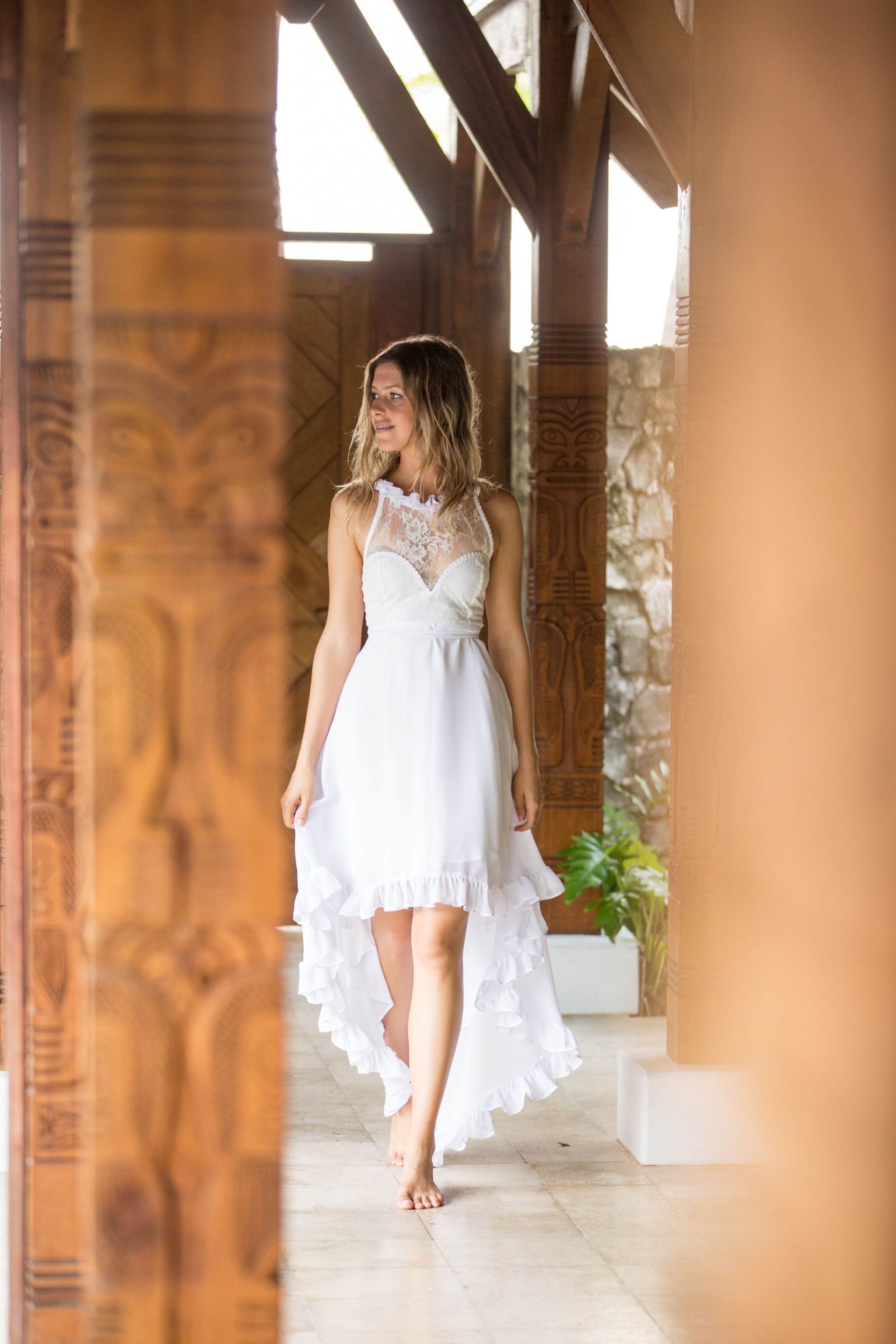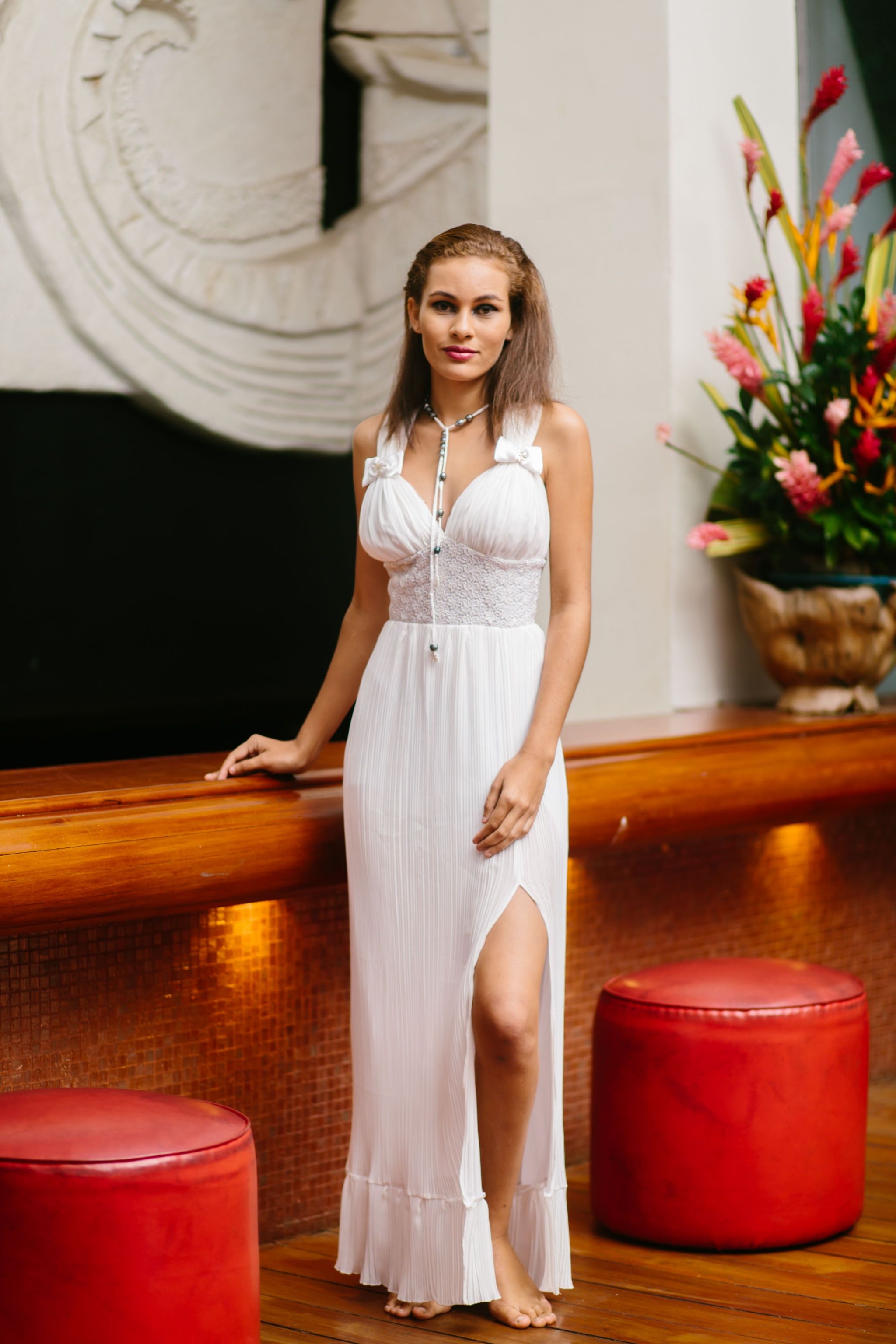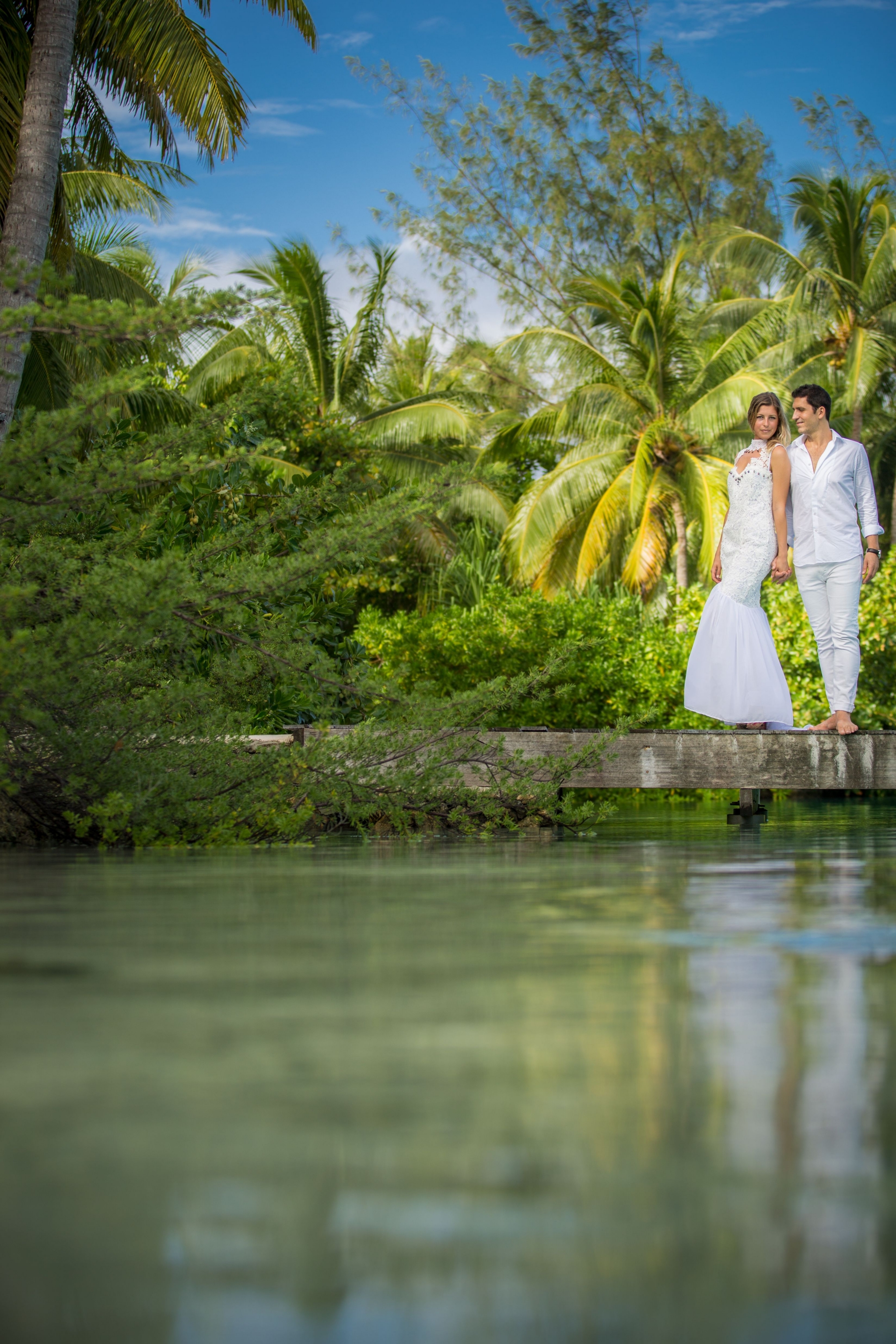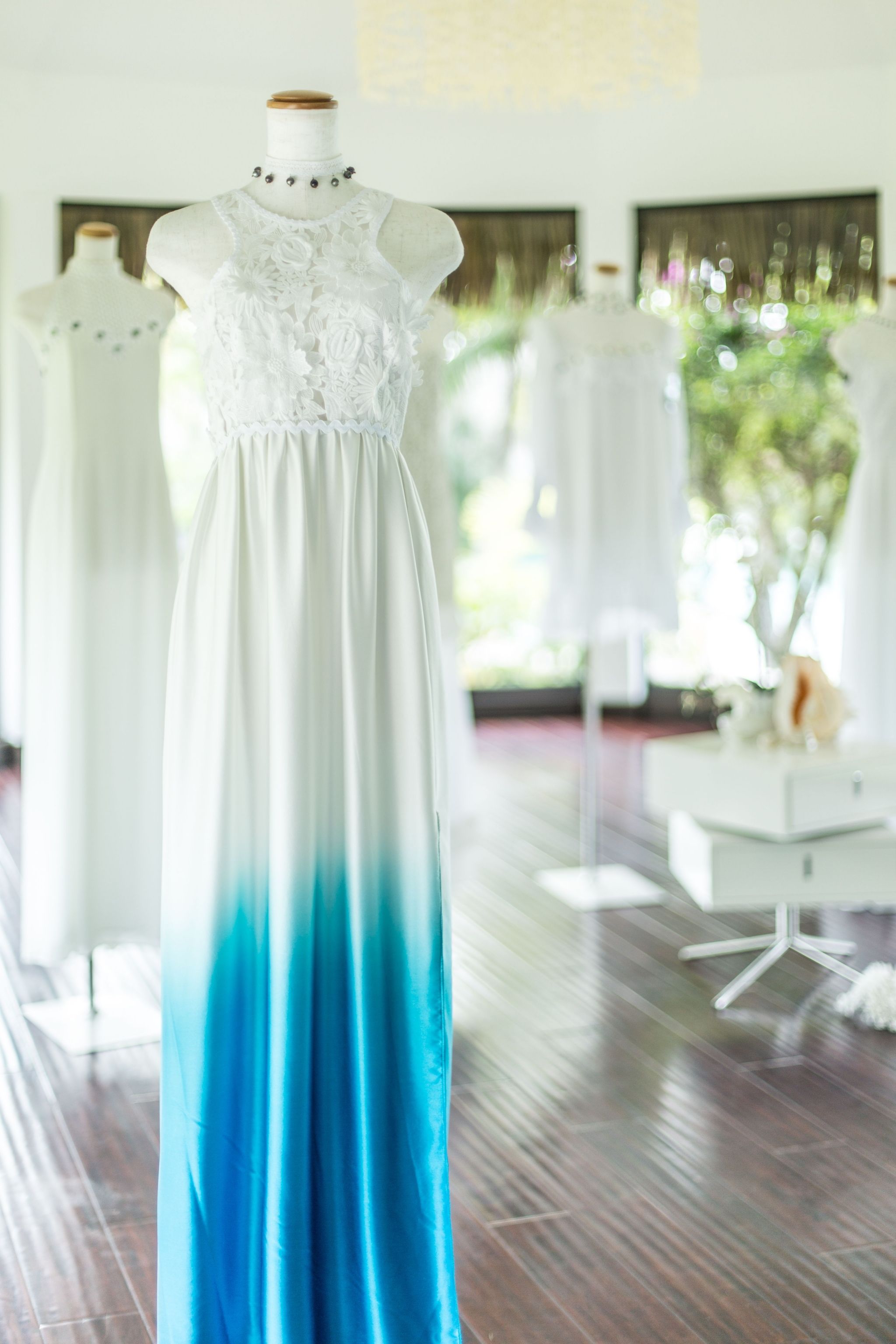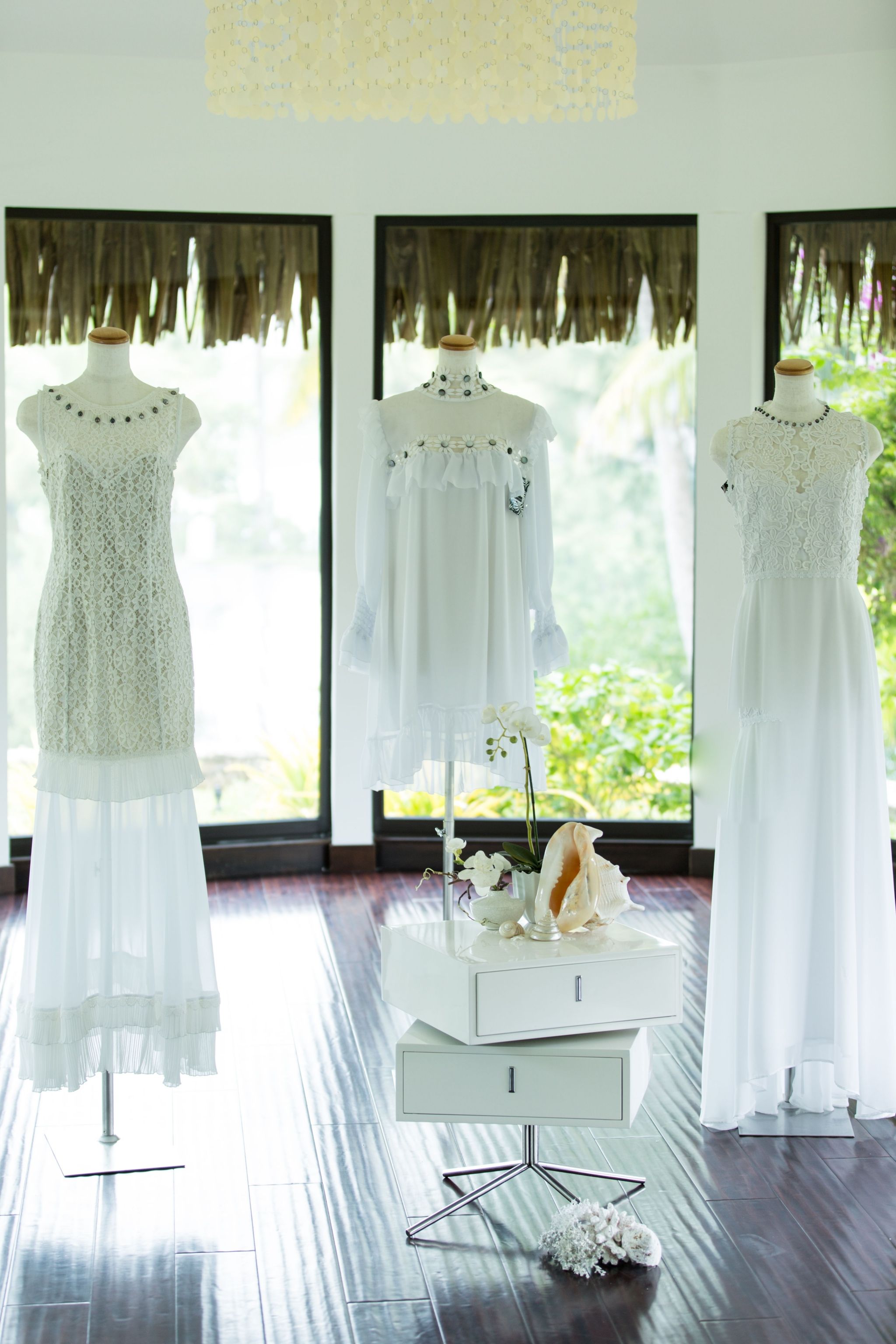 Designer Dresses - HANI HARING CREATIONS
The Bridal Boutique is proud to showcase an exclusive partnership with established Polynesian designer Hani Haring.
Her distinctive creations blend grace and delicacy using luxurious fabrics such as Italian silk and French lace embellished with Tahitian black pearl and mother of pearl accents. Since debuting her first couture bridal collection in 2011, Hani Haring has become a celebrated local designer invited to prestigious Fashion Week events internationally.
Her exquisite dresses are the ideal centerpiece for a Bora Bora destination wedding with easy tailoring made possible within 48 hours at the atelier based in the nearby island of Moorea.
Brides may choose to work with Hani Haring to customize their own dress in advance by specifying their preferred style, length, fabric and embellishments.
Elegant resort wear pieces are also on display at The Bridal Boutique for a colorful island-chic look to complement the wedding day.
Find out more about Hani Haring at http://www.haniharing.com